Our Review Process
In order to be transparent and impartial, Penn Contractors collects and publishes reviews from two independent sources.
Guild Quality
Houzz
Each source has its strengths and weaknesses. Be wary of contractors that rely on a single review source. When qualifying contractors, it's essential to read different types of reviews, from different sources. We work hard for our reviews and we're pleased to share them with you.
---
Guild Quality

Guild Quality is an independent provider of customer satisfaction surveys for highly qualified builders, remodelers and craftsmen.
Penn Contractors has received consistently high reviews from our clients. More than 3/4 of our clients complete surveys and 98% are likely to recommend Penn Contractors to a friend!
The screenshot image below summarizes survey results. Click the graphic to see Penn Contractors' full Guild Quality profile page.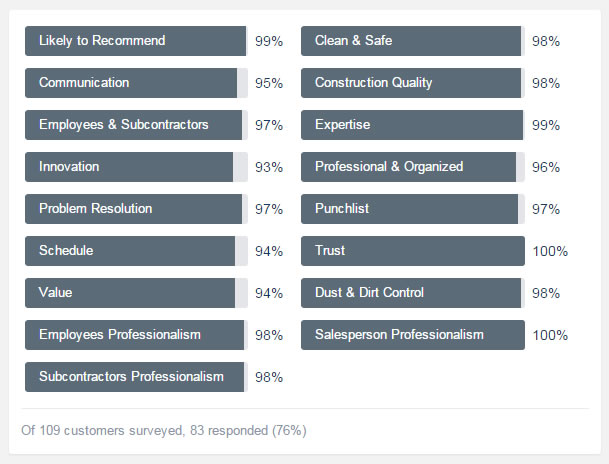 ---
Houzz Reviews
Over the last 5 years, Houzz has grown to become the go-to resource for home remodeling ideas and design inspiration. The Houzz platform includes a reviews feature. As of Spring 2016, we have received more than 19 positive reviews on Houzz.
Read Penn Contractors' Houzz Reviews
Our client-focused Design/Build model was pivotal in helping the Penn Team win the Best of Houzz Award in 2013, 2014 and 2015.
See Penn Contractors' Full Profile Page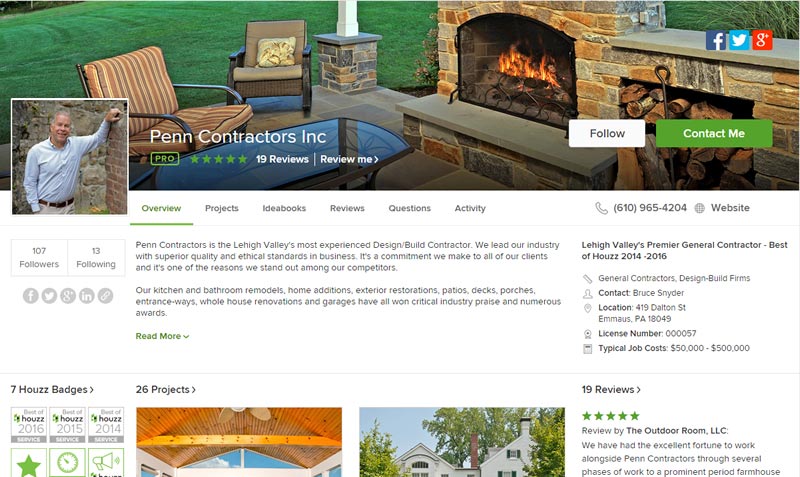 ---
---